Two Way Radio Hire
Free consultation, latest technology and excellent coverage with our long or short-term rentals.
For two way radio hire in Liverpool, Manchester and the North West of England, contact us on 0800 294 7766.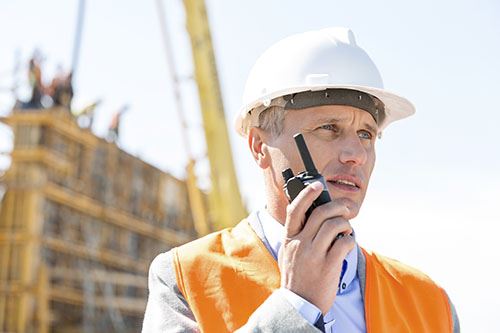 For long and short-term hire of two way radios, you can rely on DCS 2 Way Radio for cutting edge communications.
Why not benefit from our long experience providing two-way radio equipment for community events and sporting events, schools and hospitals? Or if your employees are vehicle-based, ask us about hiring mobile two way radios.
Customer satisfaction and a friendly service are our priorities. That is why we have been accredited with "Platinum Channel Partner" status by Motorola.
Up-to-date technology
Digital radio equipment hire
Impartial advice
Optional site surveys
Attractive rates
Both long term and short term hire agreements
A centralised account management service
The hire package
Radio equipment with eco-friendly re-chargeable batteries
A compatible charging device
A carry case or belt clip for enhanced portability
Licensing (if appropriate)
A completely free consultancy service
We will advise you on which handheld radio is most fitting for your requirements such as integrated GPS or a panic button. Our interactive questionnaire can also give you an idea of the device that best suits your needs.
Programming
We'll programme your radios to an individual frequency if you provide us with an active license from Ofcom.
Coverage
Our dedicated radio networks provide radio coverage over a 40 mile radius throughout the North West of England, including Liverpool and Manchester. Our representatives are always on hand to speak to you in more detail about your requirements in this area.
Equipment
Customers who hire their radio equipment from us benefit from our expertise and our insistence on only using high quality equipment. You can depend on our team to offer free professional advice on the best and most up-to-date kit, using radio equipment that meets our expectations in audio quality and usability, such as the popular Motorola SL1600 and DP4400.
If you need radios that can withstand outdoor weather, we can supply you equipment with water and dust proof qualities (ingress protection). For environments with flammable or combustible materials, we can provide intrinsically safe ATEX radios.
Hand Portables Radios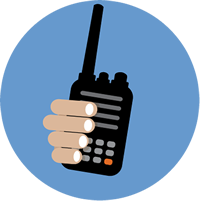 Mobile Radios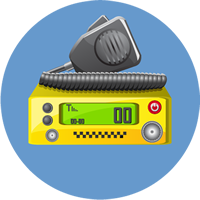 Radio Repeaters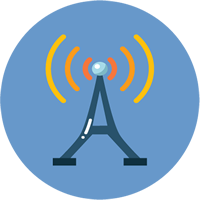 Accessories
We can supply accessories to go with the equipment we provide. Below is a list of just some of what we can offer:
Earpieces – d-shaped and convert
Headsets – light-weight and heavy-duty noise cancelling
Remote speaker microphones
Carrying solutions – shoulder strap or belt loop styles made of leather or nylon
Chargers – single to six-unit chargers
Licensing
Most customers won't need to procure their own Ofcom licence of their own. Our licence is good for any two way radio equipment hired from DCS 2 Way Radio Ltd.
You should provide us with an up-to-date copy of your Ofcom license if you intend to program your rented equipment to your own frequency – a service that we carry out for free.
Why hire?
Purchasing two-way radios can be a big upfront investment. This is only increased if you have a large site with many staff members. If you only need radios on a temporary basis, then buying them outright may not be cost-effective. In addition, with so many different radios to choose from it can be hard to know which one is right for your needs.
For short-term seasonal or other busy periods or long-term projects, hiring radios may be right for you. Here are just some of the advantages:
More cost effective than buying the equipment upfront
Remove the stress from choosing the best radio for your requirements
No need to worry about maintenance and repair
You don't need an OfCom licence, ours covers you
If you have any questions, speak to us on 0800 294 7766 for more information.