Two way radios for security & covert communication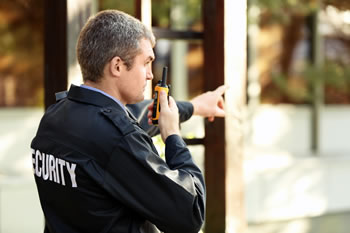 One of our most frequent enquiries is for security radio hire. Whether it's the security of your business premises or school, running crowd control at an event, providing contracted security services or covert communication, DCS 2 Way Radio supplies the latest radios from Motorola, Icom, Hytera and Tait.
With impartial advice, no hard sell and free consultancy, our long or short-term radio hire includes advice about the best two way radios for your security needs, recommending features to improve the communication and safety of your team.
We can also supply all the accessories you need for your radio:
antennas
power supply units, batteries and chargers
microphones and earpieces
brackets & power plugs
If you need to hire mobile two way radios from us, just ask.
With many years professional experience of radio communication, our experts are an invaluable resource for any security team.
Using two way radios for security
site access control
covert security
guarding equipment, buildings and high value assets
emergency communication for fire marshalls
close protection (bodyguards)
security in retail (Shopwatch schemes, store detectives, security guards etc.)
Call us on 0800 294 7766 for more information and free, impartial advice.