Icom PoC Radio Nationwide Coverage
Nationwide Coverage
If your business requires high-quality, effective two way radio equipment that provides unrivalled coverage, our nationwide coverage radios are a fantastic option to meet your needs. As specialists in two way radio systems, we offer high-quality PoC radios which are available to purchase and hire.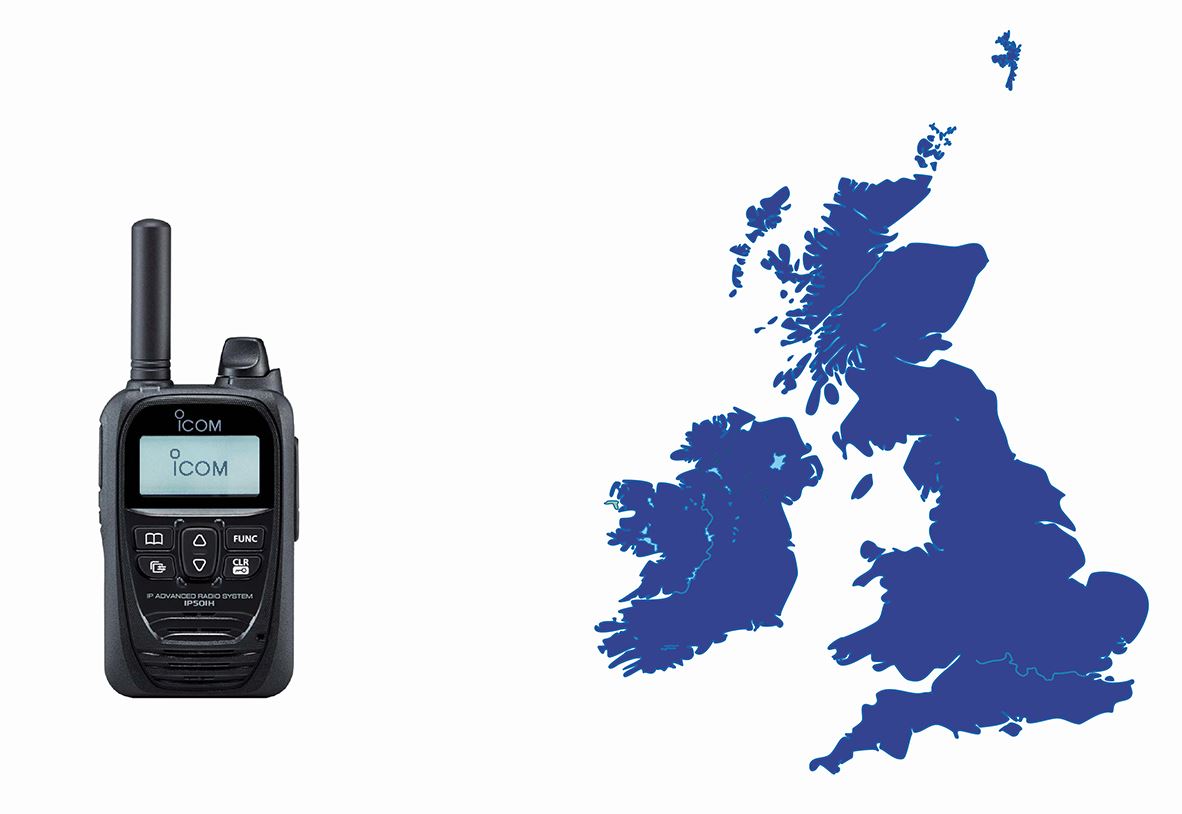 What are PoC Two Way Radios?
PoC, or Push-to-Talk Over Cellular, is a two way radio system that utilises the existing 3G and 4G/LTE mobile phone network across the country and worldwide to deliver reliable communication. Due to its use of a 4G/LTE closed private network, the PoC radio system does not require repeaters and provides consistent nationwide coverage. The SIM cards used in our PoC two way radio equipment are not locked to a single network supplier, instead they are roaming SIMs that pick up the strongest 4G network available and fall back to a 3G network if 4G/LTE is unavailable.
Will I Need a Licence?
No. Since the PoC radios use a pre-established closed private network, no licence is needed to operate these radios. They also do not need a repeater or IP network, therefore costs of building and maintaining a two way radio system are reduced.
The Icom IP501H PoC Radio
Our knowledgeable team at DCS 2 Way Radio Ltd have tried and tested many LTE two way radio products in order to find a superior solution for our customers, and we have found that the Icom IP501H PoC radio outperforms other alternatives on the market. The IP501H benefits from a range of features, from its compact and lightweight design to its instantaneous communication with impressive audio quality.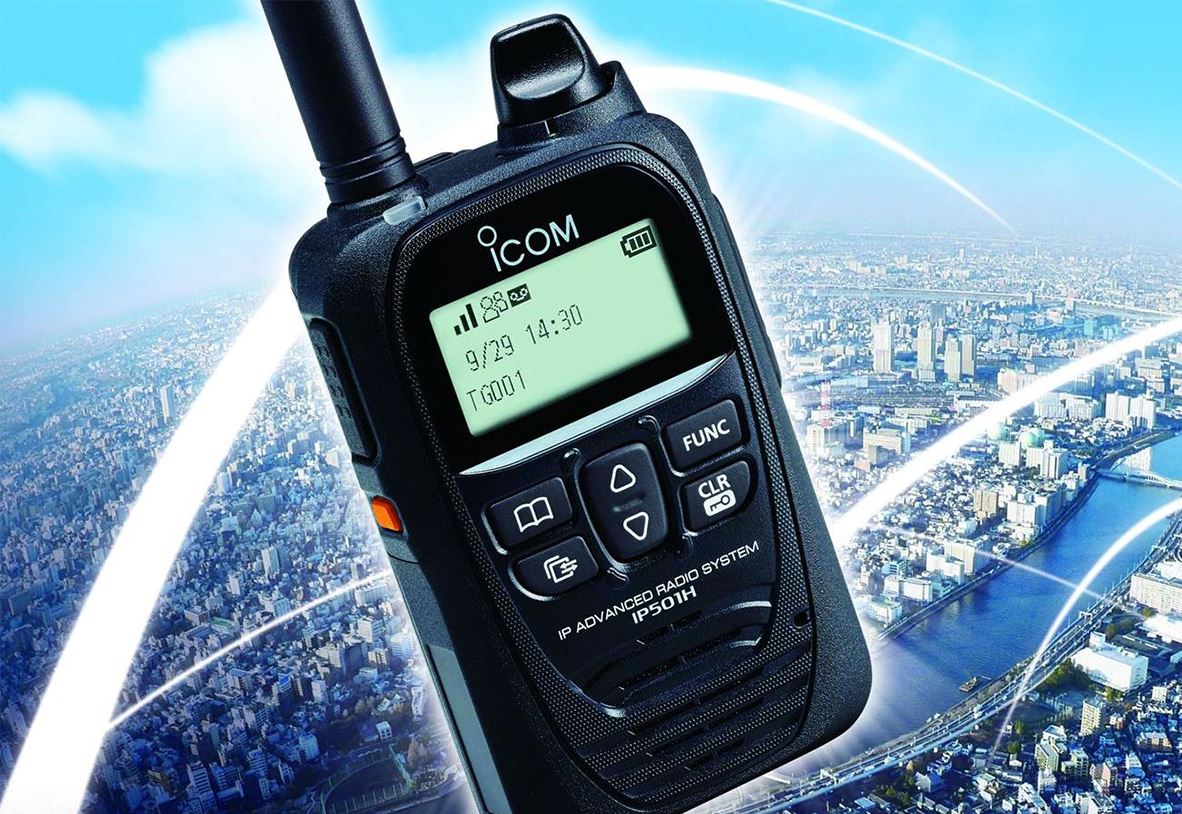 Key Features and Benefits:
Compact yet robust design (95 x 59 x 26 mm) making it one of the smallest professional two way radios available on the market.
IP67 waterproof rating for tolerance of 1m water depth for 30 minutes.
Powerful and practical functions including Emergency button, Man Down, Lone Worker, motion detector, vibration alerts and voice message recording.
Built-in Bluetooth and GPS positioning.
Simplex and Full-duplex communication.
Individual, Group and All call with priority interrupt.
500 item address book for large businesses.
Suitable for a wide number of sectors including event management, security, logistics and courier services, sporting events and many more.
Accessories
The Icom PoC two way radio supports a range of accessories, allowing you to customise your two way radio solution. The accessories available include various headsets, PTT boxes and wireless adapters, charging equipment, ear inserts, belt clips and cases.
If you're interested in Icom POC two way radio hire, contact us on 0800 294 7766 to discuss your requirements or arrange your free consultation.