Two Way Radio Repairs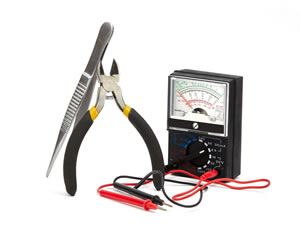 Our radio repair service minimises downtime and disruption to your business if your two way handset or mobile radio develops a fault or damage.
DCS 2 Way Radio's in-house engineers are fully trained to repair many faults, meeting stringent test standards laid down by Motorola and other top radio manufacturers.
If your repair is more complex we may need to send the unit to Motorola for specialist attention, but we'll keep you informed at every stage.
Your repair will be carried out using state-of-the-art diagnostic and repair equipment at our site in Widnes, located between Liverpool and Manchester.
Fast service
We aim to return your repaired two way radio as quickly as possible. If we can repair it in-house the usual turnaround time is one week.
If you purchased Motorola's "Service from the Start" service package with your Mototrbo digital radio, the turnaround may be even quicker.
Our two way radio repair service is available to both new and existing customers.
Call us now on 0800 294 7766 for more information.
See also: Maintenance and repair options for your repeater base station.