Wide Area Digital Radio Networks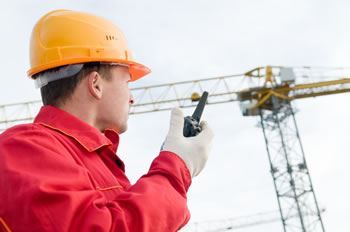 If your radio system needs great coverage to keep in touch with a widely dispersed team, such as drivers or large work sites, our wide area digital radio network can provide the communication infrastructure you need.
What is a Wide Area Digital Radio Network?
A wide area radio network links radio sites together, via base station repeaters, to form a network which improves coverage for users over great distances.
This is useful for communicating throughout a large site or location and works with both hand portable and vehicle mounted mobile radios.
Crystal Clear Radio System
DCS 2 Way Radio Ltd operates a radio system called Crystal Clear which provides network coverage throughout the North West of England, including Liverpool and Manchester, Lancashire and Cheshire, allowing users to benefit from large areas of radio coverage for a fixed monthly subscription.
The subscription can also include the radio itself and has the added benefit of being fully maintained by DCS 2-Way Radio Ltd. This provides a fixed cost solution for our customer's radio communication requirements and represents excellent value for money.
Features and benefits of the Crystal Clear radio system
Wide area of radio coverage
Superior audio quality compared to analogue radio
Vehicle to vehicle communication available if required
Latest technology
Achieves greater coverage than analogue radio
Fixed monthly cost
Encryption to evade eaves droppers and provide secure communications
Avoids huge start up fees
System supplied by Motorola who are the market leaders in the radio industry
Fully licensed by OFCOM
Industry types
This type of radio system is ideal for many different types of industries. Please see below examples of our existing customers who rely on Crystal Clear for their communications
Taxi
Waste
Street wardens
If you have a requirement for wide area radio coverage in the North West of England that will provide you with the edge over your competition then please contact us to discuss this further
Call us on 0800 294 7766 for more information