Mobile Radio Hire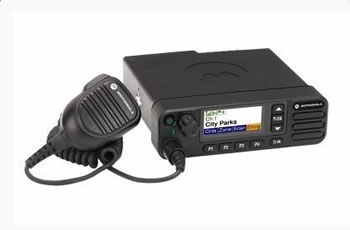 DCS 2 Way Radio has led the way for mobile radio hire in the North West for many years. We offer a wide range of mobile two way radios and accessories from top brands such as Motorola, Icom, Kenwood, Tait and Hytera.
We also offer a huge selection of hand portable two way radios for short-term and long-term hire.
If your organisation operates in the areas of Liverpool, Manchester, Lancashire, Cheshire or nearby areas, we can help.
Contact our dedicated professionals on 0800 294 7766 for more information.
Why you should hire mobile two way radios for your business
It's crucial for organisations with widely dispersed employees to be able to keep in touch, not only for safety but to improve efficiency and productivity.
Mobile radio hire is a very cost-effective way to maintain essential communication. Fixed costs help you plan budgets, while our maintenance services assure reliability and continuity for your business.
At DCS 2 Way Radio, customer service is our top priority – consultations are free, we can help with OfCom licence applications if required, we supply, install, maintain and repair your equipment.
Who hires mobile two way radios?
Our customers are often organisations with vehicle-based employees such as:
Local councils
Courier companies
Utilities companies
Taxi firms
Bus and coach companies
If your mobile two way radio system needs great coverage over a large area, you might also be interested in our Wide Area Digital Network, which links radios together via base station repeaters.
Why not contact us 0800 294 7766 for a no obligation chat?