ATEX Radio Hire
What are ATEX radios?
Using two-way radios in certain locations can present a potential safety hazard. The oil, gas and chemicals industries are just a few examples of environments that require the use of communication equipment to be "intrinsically safe", i.e., to eliminate any chance of electrical sparks or heat from the device becoming a source of ignition.
An ATEX radio meets the European Union's ATEX Directive 94/9/EC introduced in 2003. This legislation aims to make sure that equipment used in potentially explosive environments such as those with flammable gases, mists, vapours or combustible dust are intrinsically safe.
One example of how they are made safer is specially designed batteries with heat output in mind. These have their own connection type to prevent an ATEX radio being fitted with a non-ATEX battery by accident.
Other legislation such as the SOLAS (Safety of Life at Sea) requires a minimum of two ATEX portable radios for each fire party of firefighters.
How can you tell if a radio complies with ATEX standards?
Not all models of portable radio meet the rigorous requirements of the legislation. Manufacturers such as Motorola will often colour their ATEX certified variants blue and mark them with an 'EX' symbol to distinguish them from regular versions.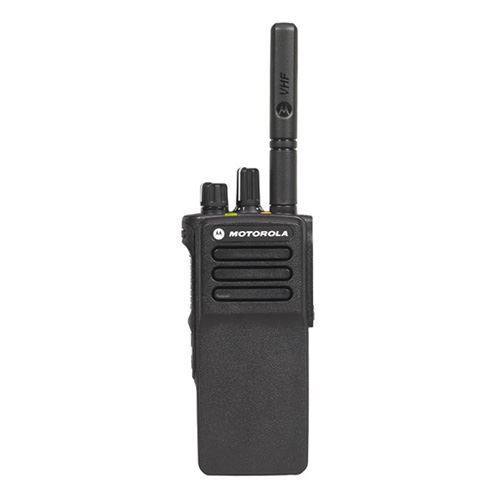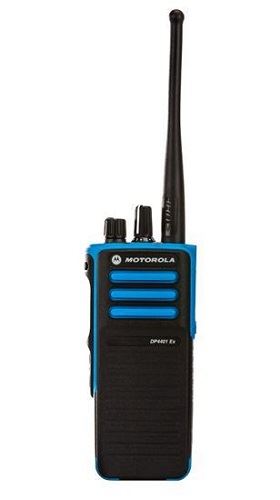 ATEX-compliant accessories such as headsets and remote speaker microphones are also available to hire or buy.
What are the benefits of hiring?
Purchasing ATEX radios outright may not be the most cost-effective solution for your business or event if they are only required on a temporary basis. Here are just some of the reasons to hire your ATEX two way radios.
Reduce upfront costs
No maintenance and repair costs
No OfCom licence required (you are covered by DCS's licence) so you can use high-end equipment that is more powerful and fully-featured than licence-free options
Hire the leading brands of two-way radios from us, including Motorola, Kenwood, Hytera and Icom for short or long-term rental.
If you have any questions, speak to us on 0800 294 7766 for more information.