Updated SOLAS Regulations – Does Your Ship's Radio Equipment Comply?
About the updated regulation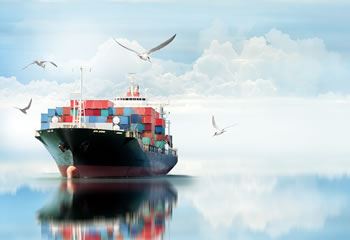 In 2016 the Maritime Safety Committee adopted an amendment to the Safety of Life at Sea (SOLAS) regulations – the deadline for all ships to comply with new requirements is 1st July 2018.
By this date all ships must carry a minimum of two ATEX hand portable radios for each fire party of firefighters for two way communications.
The actual wording of the amendment is detailed below:
"For ships constructed on or after 1 July 2014, a minimum of two two-way portable radiotelephone apparatus for each fire party for fire-fighter´s communication shall be carried on board. Those two two-way radiotelephone apparatus shall be of an explosion-proof type or intrinsically safe. Ships constructed before 1 July 2014 shall comply with the requirements of this paragraph not later than the first survey after 1 July 2018"
Also relevant to the update is this section:
"Fire-fighters' radios as required by Regulation 10.10.4, is additional to the fire-fighter's outfit and intended for the Fire Party. Therefore, the total number of these radios to be carried on board will depend upon the number of fire parties detailed on the Muster List rather than the number of fire-fighter outfits."
What is an intrinsically safe (ATEX) radio?

Although hand portable radios provide an essential line of communication between firefighters and crew members, they themselves can be a safety hazard in a potentially explosive environment.

Some radios generate excessive heat and even occasionally electrical sparks, making them a possible source of ignition.

Intrinsically safe two way radios (also called ATEX radios) meet very strict manufacturing standards to reduce or eliminate the risk of sparks and limit the heat produced by the device.
Becoming compliant with SOLAS' new requirements
If you need to bring your on-board radio equipment in line with SOLAS' stringent new regulations before the 1st July 2018 deadline, please get in touch.
DCS 2 Way Radio supplies intrinsically safe hand portable radios, headsets and microphones to the maritime industry and other potentially hazardous work environments.
Call us on 0800 294 7766 or email your enquiry.
Released On 12th Feb 2018
---