Hire two way radios for your summer event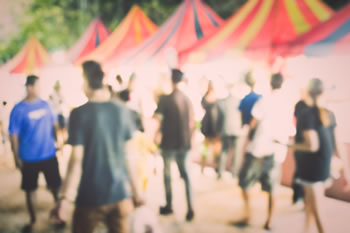 If you're planning a summer event and need to hire two way radios to help it run smoothly, DCS 2 Way Radio can supply you with everything you need.
With summer just around the corner, event organisers are busily planning community events, sports meets and outdoor entertainments up and down the country. We know how stressful this can be, but with our help, you can safely check two way radios off your list of things to worry about.
What radio equipment will we need?
We'll chat with you about the type of event you're running, the range you need to cover and what kind of environment the radios will be used in. After that, we'll recommend a solution and give you a quote for short term hire. It's that simple.
We've never used a two way radio before
Believe it or not, two way radios are pretty straightforward, but don't worry if you're not familiar with how they work. We'll configure the radios so they're ready for use and if you need some basic training we can help with that too; you'll be up and running in no time!
Get in touch for our help if you're organising:
village fetes and fairs
carnivals and pageants
music or arts festivals
charity events
country shows
air shows
events at historic homes and castles
Our expertise is at your service.
To hire two way radios for your summer event, call us on 0800 294 7766 or email your enquiry.
Released On 18th May 2017
---