Two Way Radio Hire – The Smart Solution
For two way radio hire in Liverpool, Manchester and the North West of England, contact us on 0800 294 7766

In this age of mobile phones and texting, two way radios are still the smart solution in so many situations. We outlined the advantages of radios over phones in our last post, and we know from experience that two way radio hire is a thriving area, but who hires two way radios, and why?

From the many enquiries we receive, we know that their use is widespread. Improving response times, safety and productivity are paramount to operators. In situations where teams of people may need to communicate with each other simultaneously, two way radios are the ideal solution.

Short term radio hire is perfect for one-off events – a day, a weekend, a week…why go to the expense of buying and licensing equipment you'll never use again?

On the other hand, even if you need the equipment permanently, hiring a two way radio system for the longer term makes sense if you need the ongoing advice, expertise, maintenance and support that goes with it.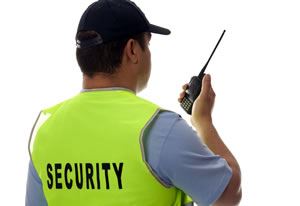 Two way radio hire for the security sector
The security sector is an obvious arena for two way radios. This can be anything from a permanent need (e.g. night clubs, shopping centres and industrial estates) to high profile one-off events (e.g. festivals and sporting events).
Instant communication between security staff is essential to enable them to respond quickly to disturbances, theft, unauthorised access or accidents.
Radio panic buttons, lone worker and "man down" features are well suited and highly desirable to workers hiring two way radios for security companies.
Hiring two way radios for events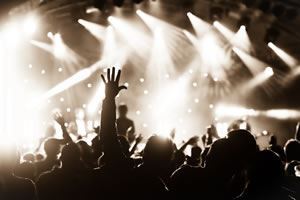 From athletics meetings, concerts and road races to motorsports, horse trials and film shoots, two way radios come into their own at hundreds of events staged throughout the year.
Reliable communications are essential for event organisers. Think of parking stewards, first-aiders, course safety marshals and fire marshals, not to mention ensuring the smooth running of the day's events and its participants - the co-ordination required for a successful event is multi-faceted and two way radios are well-suited to the challenge.
Many of these occasions use volunteers, so when event organisers approach us about two way radio hire, they often need a system that's reliable and easy to use. That's not a problem - DCS 2 Way Radio only uses quality equipment and with minimal training, it doesn't take long for almost anyone to learn to use it effectively.
Catering & hospitality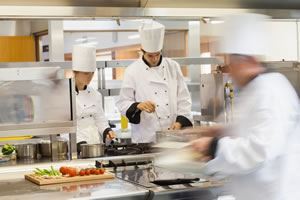 The smooth efficiency we see front-of-house at hotels and restaurants often belies the level of activity going on behind the scenes.
Hotel and restuarant managers communicate with armies of staff, almost on an hourly basis. Housekeeping staff, bar and catering teams, event co-ordinators and front-of-house employees all need to work together to ensure a well-oiled operation which accomodates the needs of guests.
Two way radios can be vital tools in co-ordinating this bustle.
Who else hires two way radios?
The construction sector
Construction site workers, builders, scaffolders, engineers and crane operators – tough, sturdy and reliable radio equipment is top of their priorities.
Retailers
Town shopping centres and retail outlets hire two way radios to manage communication in a variety of situations, often over a long range. Reacting swiftly to safety and security issues helps to ensure the smooth running of complex sites with multiple users.
There are many other industries where two way radios can be used to provide rapid communication between teams. Wherever there is a need, from two radios to 20 (and often many more), DCS 2 Way Radio can assess your situation, provide free, expert advice and provide you with the right radio hire set-up.
For more information about hiring two way radios, including our packages, coverage, equipment and licensing, please read here, or contact us on 0800 294 7766.
Released On 23rd Sep 2014
---