Key Features of Two Way Radios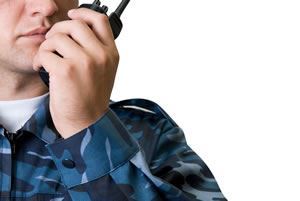 If you're buying, hiring or upgrading a two-way radio system, it's useful to understand the features now available on many models. Some, such as safety features, might be essential if you have employees who work in hazardous or remote locations. Others simply make communications more efficient and convenient. If discretion is important, look for a radio with good privacy features.
Here are some of the common features found on two way radios.
Safety features
Emergency Alert
If an operator needs to send an immediate and urgent request for help, the push of just one button can trigger a call for assistance. Radios with the Emergency Alert feature have either a dedicated "panic button" or a button that can programmed to perform this function.
Lone Worker
This safety feature requires operators to check in at certain intervals of time. If the user does not check in within that time frame, an alert is triggered.
Man Down
This feature can be useful for operators in hazardous or elevated areas. The radio's settings can be adjusted to detect motion or inactivity, as well as the degree of angle of the radio. The Man Down feature sends a notice to the user to adjust the radio after a period of inactivity or if the radio exceeds a set angle. If the user has fallen or is unconscious, and is unable to respond to the alert, the radio transmits an emergency alert to get help. This is a useful additional feature to the Lone Worker alert.
Intrinsically Safe
If you operate in a hazardous environment, the slightest spark from an electrical device such as a radio can trigger an explosion. Intrinsically safe radios are sealed tight to prevent this.
Connection Lost
The radio will monitor its connection status and notify the user when they move out of range. When the connection re-established, the user will be notified again.
Convenience and efficiency features
Dual analogue/digital modes
This feature enables users of digital two way radios to communicate with both analogue and digital radios, switching back and forth between modes as needed.
Text messaging
Text messaging is available on some digital radios. It's a useful feature for transmitting information that might be difficult to remember via an audio message, or that needs to be stored for reference, for example addresses, serial numbers or phone numbers.
Audio message recording
This is a useful feature which enables the user to record and store short incoming audio, or record their own short message which can be sent to multiple radio users simultaneously.
Caller ID
When a radio transmits a voice message or an alert the operator's ID is sent to all radios with a display screen. Control rooms also typically have base stations with a display screen to identify the caller. IDs can be alpha numeric and can also be changed by re-programming the radios.
Hands Free (headset support)
This hands-free feature allows you to get on with other manual tasks while you stay in touch with other users. Headsets with a VOX-compatible microphone will begin transmitting when you speak without pressing the push-to-talk button.
View Screens and Keypads
An LCD screen allows users to view channels, call up stored information and navigate through the radio's features. Keypads enable text features and on certain radios, can be used to connect to standard phone networks.
Suitability for your environment
IP Rating
You need a radio that's suitable for the environment you work in, be it dusty or damp. Two way radios are given a 4-digit IP rating to help users understand the degree to which they will prevent ingress of solid particles, dust or moisture.
Privacy and security features
Digital encryption
Most digital radios have encryption built in so that other radio operators cannot listen in to your communications. It's the most secure privacy feature available.
Voice inversion encryption
On analogue radios voice inversion encryption scrambles the content of a transmission – this is less secure than digital encryption, as software is available for descrambling transmissions.
Call our experts at DCS 2 Way Radio on 0800 294 7766 for advice about the best radio features for your needs, and the models that might suit you. Alternatively, try our online questionnaire to help you find which radio is best for you.
Released On 23rd Apr 2015
---