A Guide to Hiring the Best Two Way Radios for Your Business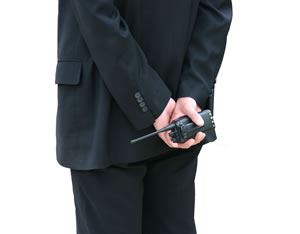 Upgrading your company's two way radio system is a prime time to get exactly the right solution to manage your communication needs effectively.
The experts at DCS 2 Way Radio will always help you find the best set up, but you'll find it useful to establish your objectives before that process starts. This simple guide helps you to identify those objectives and steers you through what can seem like a confusing range of options!
What's the ultimate objective with your radio system?
For most businesses, the answer is simple – you need to keep in touch with your colleagues and you need a system that's simple to manage, yet effective and reliable. Probing a little deeper, however, might reveal that:
you want to improve staff safety when they're off-site or on their own
you want to improve productivity with faster, more effective communication
a radio system will enable you to provide better customer service
your business has complex communication needs between different groups of people
Who will use the radio system?
The great thing about any radios you hire are their flexibility. Users might be manager-level only initially, or they could be whole teams of people in different areas. Whatever your needs, the system can be easily expanded by adding more handsets in future. DCS 2 Way Radio can provide any training needed to ensure your staff are up to speed very quickly.
Where will the radios be used?
We'll need to know how to give your radio system the best coverage, so ask yourself where you will use your radios:
Where you use your radios will influence whether VHF or UHF radio frequencies would be most effective for you. As a quick rule of thumb, UHF frequencies are a better choice in buildings or built-up areas, whereas VHF frequencies travel further, giving you greater range outdoors. We'll help you choose the best option.
What type of radio do you need?
Handheld portable two way radios. The "walkie talkie" type of radio carried on a belt clip or in a pocket.
Vehicle-mounted mobile radios, typically used by taxis, patrol vehicles, couriers or other service vehicles.
Two way radio repeaters – boost the signal between radios to increase their range, or where built-up areas might interrupt the signal.
You might even need to hire a combination of different types of radio. We'll help you devise a system that meets the needs of all your users.
What features are most important to you?
We covered the key features of two way radios in a previous article, but you'll need to give some thought about the features which are most important to your business.
For example, if your workers spend many hours away from your site, a radio with a great battery life will be a priority. If they are on their own a great deal, safety features such as Emergency Alert or Lone Worker are important.
Workers in rough outdoor conditions will need a robust radio that won't mind getting wet; they'll want a radio with a high IP rating.
Tell our advisers what your priorities are and we'll make sure we supply radios with the features you need most.
Analogue or digital radios?
Another choice to make is whether to use a digital or analogue radio system. Whilst technical advancements are making digital radios an increasingly popular choice, analogue radios still have their place and are likely to be in use for some time to come.
We'll talk to you about the advantages of both systems and advise you which is most likely to be best for your needs.
Will you need a licence?
If your radio system relies on a base station or uses vehicle mounted radios you must have a licence. Even if you're not in this situation, the lower power and range of pre-programmed, licence free radios often make them unsuitable for business use.
Ofcom issues all types of radio licence, but don't worry about the application process – DCS 2 Way Radio helps customers fill out the necessary paperwork, if required.
What accessories do you need?
Think about chargers, headsets, batteries, belt clips and carry cases for portable radios. Multi-chargers are a practical solution if you use a number of handsets simultaneously, and earpieces are useful in many situations, for example security services.
What if something stops working?
Be sure to have a contingency plan if something goes wrong with your radio system. Regular maintenance of your radio equipment will reduce the risk of problems arising in the first place, but you'll need a reliable point of contact should the worst happen. Any down-time could have a major impact on your business.
What's next?
By now, you should have a good deal of the information you need to hire two way radios which are a good fit for your business needs. Let DCS 2 Way Radio do the rest for you – our technical expertise is all you need for cutting edge business communication.
Call us for free on 0800 294 7766 or try our interactive radio hire questionnaire.
Released On 23rd Feb 2016
---