Short term radio hire for Christmas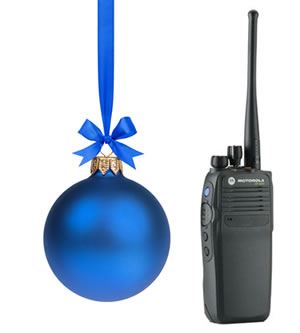 The Christmas and New Year holiday season really demonstrates the advantages to hiring two way radios for short-term periods. If you need to beef up your team's communication temporarily over the festive season, DCS 2 Way Radio can hire radios for one-off events or for several weeks.
Radio communication can dramatically improve your team's ability to keep things running smoothly over the hectic Christmas period, whatever sector you operate in.
Retailers
Shops are busier than ever in the run up to Christmas and in the New Year sales – equip your staff with two way radios to improve your service to customers.
Liaise with other staff to check product stock and pricing instantly
Help customers through the buying process more quickly.
Two way radios are easy to learn to use – ideal if you've got temporary shop staff and not much time to get them up to speed with everything before the Christmas rush.
Security
Security teams are on heightened awareness as the number of visitors to shopping centres, town centres and entertainment venues rapidly increases over the holiday season.
Today's digital two-way radios offer encryption and discreet communication to help security teams thwart shoplifting gangs or manage exuberant crowds. If you're increasing your security presence over Christmas, you might need to hire some extra radios.
DCS 2 Way also operate various Shopwatch schemes throughout the UK. These arrangements can help make your retail environment safer by making you aware of suspected shoplifters and antisocial behaviour.
Town & community events
Cities and towns nationwide are gearing up for municipal and community events over Christmas and New Year. Many of these events rely on an army of volunteers to run them. Hire two way radios for your event volunteers to assist with the smooth running of
Crowd control
Road closures, parking and traffic flow
Event coordination
Managing health and safety procedures
Entertainment venues, bars and clubs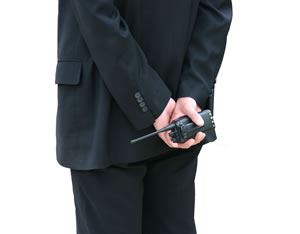 Successful entertainment and social venues will experience their busiest time from November right through to New Year. They'll often take on short-term staff to cover this intense period of concerts, parties and celebrating. Equip your team with easy-to-use two way radios to improve customer service and assist in the safe management of a hectic environment.
The hospitality sector
Hotels and restaurants will be working at full capacity over the Christmas season. You can help your employees handle the extra demand for services, and keep everyone informed and coordinated behind the scenes, by discreet use of a two way radio system on site.
View full details of our short term radio hire packages and get in touch soon to reserve your two way radios over the Christmas and New Year season.
Call us on 0800 294 7766 to chat about your needs or arrange a free consultation.
Related pages
Released On 4th Nov 2014
---