DCS 2 Way Radio to provide two way radio coverage for the inaugural Aldi Manchester Half Marathon

DCS 2 Way Radio is delighted to confirm they have been selected to provide the two way radio coverage for the inaugural Aldi Manchester Half Marathon on 16 October 2016.
Ask us about radio hire for your sporting event. Call our experts on 0800 294 7766 for free advice.
Based in the North West, DCS 2 Way Radio is providing approximately 100 Motorola DP4400 hand portables, as well as equipping the control room with desk top base stations. The system provides six voice channels, making it the ideal choice to cover the entire route from White City roundabout in a loop back to Emirates Old Trafford Lancashire County Cricket Club, taking in Stretford, Brooklands and Sale on the way.
Manchester's first ever half marathon, this inaugural race promises to be one of the flattest and fastest half marathons in the country. DCS 2 Way Radio's equipment will show its capabilities to the full as race organisers, Extra Mile Events, fully expect to sell out all of its 12,000 spaces.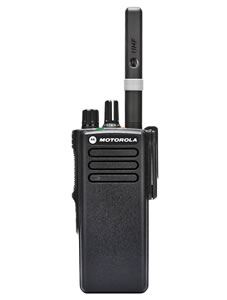 Alan Platt, Director at DCS 2 Way Radio commented, "We are the chosen provider of two way radio equipment for an increasing number of sporting events, both large and small, so we're ideally placed to advise on the best equipment to enable your event to run smoothly. It's really exciting to be involved in the very first Aldi Manchester Half Marathon."
DCS 2 Way Radio Ltd is one of the most rapidly expanding companies of its type in the UK. Operating a dedicated digital radio network with approval from OFCOM allows the company to deliver unmatched two-way radio services in Liverpool, Manchester, Lancashire, Cheshire and the surrounding areas.
The company is able to provide all the most respected radio brands, including Kenwood, Motorola, Maxon, Tait and Icom. DCS 2 Way Radio also provides comprehensive maintenance and servicing for radio equipment, operate short and long term radio hire facilities and provide a full vehicle tracking system with award-winning partner Quartix.
Contact us today to find out how we can provide two way radio systems for your event.
To enquire about radio hire or DCS 2 Way Radio's other radio communication services, please call 0800 294 7766 for more information.
Released On 10th Oct 2016
---