The Benefits of Hiring Two Way Radio Equipment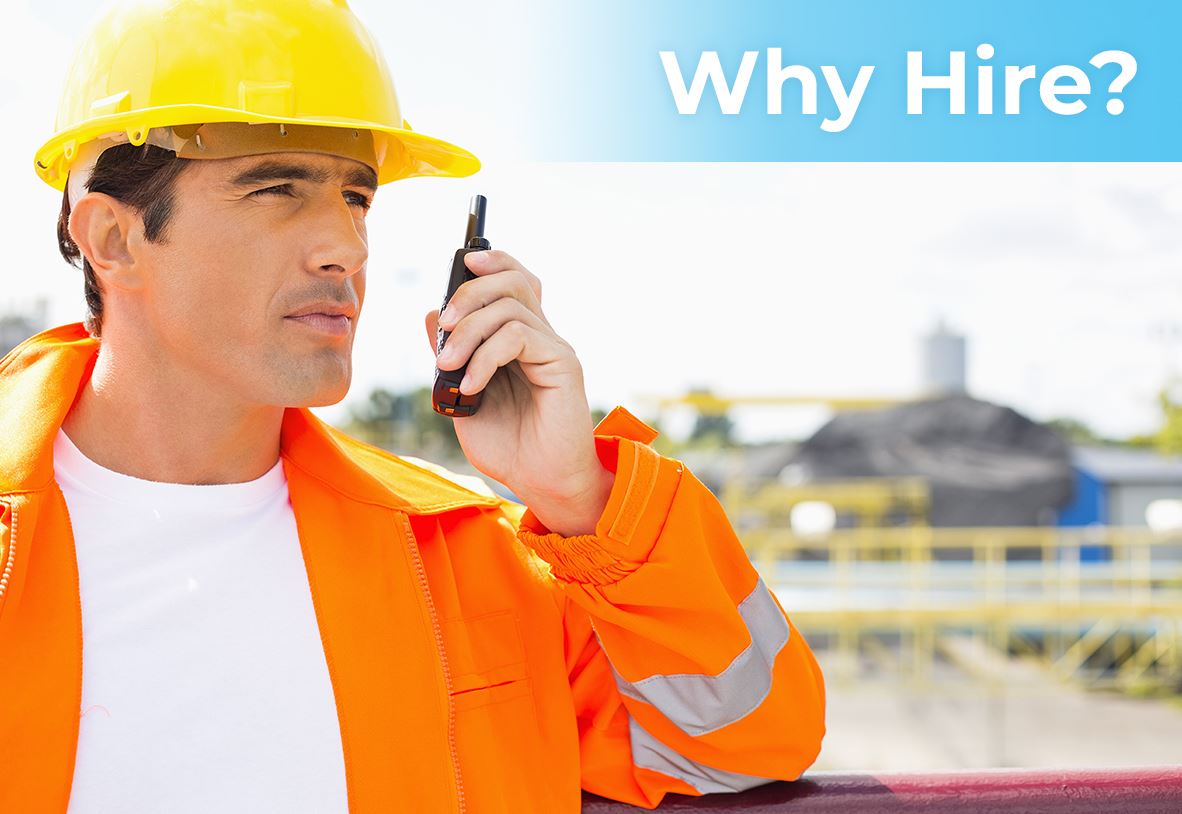 Two way radio equipment can provide a wealth of benefits to a business, from better communication between staff to ease of use and durability, but why is it a good idea to hire rather than purchase the equipment outright?
Everything is Included
If you're considering hiring two way radio equipment for your business, you can rely on our team to provide cutting-edge radio communication technology with everything you need included in the hire package. Our hire package includes radio equipment suitable for your exact requirements with eco-friendly rechargeable batteries, a compatible charging device, a carry case or belt clip for portability, and licensing if necessary.
We can also supply accessories including earpieces, headsets, and remote speaker microphones to work alongside the advanced equipment we provide.
Our Expertise
As a Motorola Platinum Channel Partner, we put customer satisfaction at the forefront and we aim to provide top quality, reliable two way radio equipment regardless of the industry it will serve in. When you hire from us, you'll benefit from over 50 years of experience and expertise. Our dynamic team are always on hand to offer guidance on the best two way radio solution for your requirements.

We offer free, professional advice on the most advanced and up-to-date kit, and we are able to supply radios with IP ratings that can withstand outdoor weather, water and dust. For potentially hazardous industries such as the oil, gas and chemical sectors, we provide intrinsically safe ATEX radios to hire. Whether you require an ATEX radio or a mobile radio, our team are committed to providing the most effective hire solution for your needs.
Cost Effective
Purchasing two way radio equipment upfront can be an expensive investment, particularly if you have a large site with a lot of staff members or if you only require the radios on a temporary basis. With two way radio hire, you have the peace of mind that you are being provided with cost-effective, state-of-the-art equipment when you need it.
Licensing
When hiring your two way radio equipment from us, you don't need to worry about obtaining an Ofcom licence as our licence covers any equipment hired from us. If you intend to program your equipment to your own frequency, we can do this for free - simply provide us with an active Ofcom licence.

If you have any questions about two way radio hire or any other services we offer, please contact our team on 0333 253 3437.

Ends.
Released On 5th Jun 2019
---