Radio Systems for the Waste Collection and Recycling Industry
1

The Customer Central Grange Environmental Waste Ltd are a successful non-hazardous waste collection and recycling business in Saint Helens, Merseyside.
2

The Problem

Peter manages a large recycling plant that is visited daily by lots of large tipper vehicles. The tipper fleet is mixed as they own many of the vehicles but also accept tippers from third party companies.

This is an extremely busy site so efficiency and safety are paramount to ensure that they keep up with the demand. Quite often multiple vehicles will arrive at the depot at the same time. Once the tippers arrive at the depot, co-ordination is vital to provide access for the vehicles and to also inform staff of the instructions for each vehicle and what is to be done with the waste they are depositing at the site.

Peter was looking for a reliable solution that would allow him to communicate easily with both the tippers and the members of staff based at the depot.
3

The Solution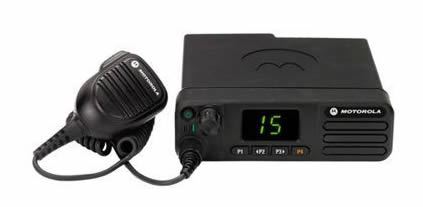 Having looked closely at Central Grange Environmental requirements we provided a 2-channel digital radio system. Channel 1 provides a wide area communication channel between the depot and all the vehicles which includes the third party tippers, allowing Peter to contact all the vehicles simultaneously. This consisted of each vehicle having a Motorola digital fixed unit installed.
Channel 2 provides saturated coverage throughout the depot so instructions can be passed to all staff which as improved efficiency and safety. This is achieved via the tough, reliable Motorola hand portable radios that can withstand the vigour of life at the depot.
4

The Result

This new system provided many benefits over the old one including:
Digital technology with superior performance over analogue
Instant group communication
Clear voice calls with background noise rejection
Rugged hand portables designed to withstand harsh environments
Contact us for help choosing the best two-way radio system for your waste management, recycling or other similar environment.