Two Way Radios for Marine Industry
1

The Customer

Our client is a superyacht that is 90 m 295 ft in length, accommodates up to 34 people and can reach a maximum speed of 19 knots. The yacht has sailed all around the world and is currently docked in the United States.
2

The Problem

The client was using an outdated Icom analogue radio system that was lacking in audio performance and the overall coverage they required on such a large yacht out at sea. With such a large vessel they needed clear coverage to reach land and everyone on board.
3

The Solution

After a consultation with the client, we decided that the PD685 Hytera Digital Radio was a good option and they, therefore, decided to go ahead with a trial.

After a successful trial, the client decided to purchase the PD685 two-way digital radio. The client was impressed with the slim robust design and found that the IP67 specification was a great feature to have out at sea.

The Hytera digital radio also provided the client with other features such as:
Individual Call
Messaging
Long Battery Life
Emergency Features
Voice Clarity
Enhanced Encryption
The client also decided to purchase the RD625 DMR radio repeater to provide extra coverage from the yacht to the ports when users are also on land using an external aerial.
The Hytera DMR RD625 digital radio repeaters main benefits include:
Flexible IP Networking
Compact all-in-one Design
Integrated 5A Battery Charger
Repeater Access Management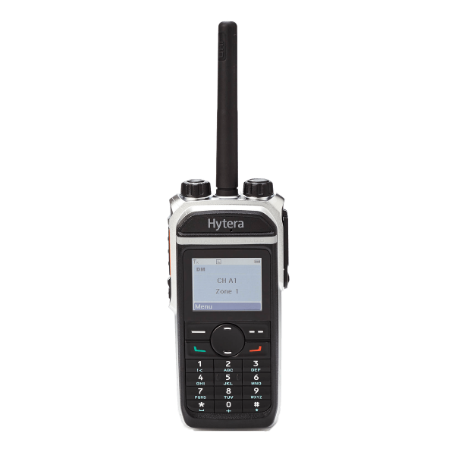 4

The Result

The Hytera RD625 Radio Repeater they purchased allows multiple departments to access the system with their own dedicated channel meaning different departments can communicate without overlapping, the increased coverage ensures that communication is clear and can reach all sections of the yacht.

The client purchased 26 Hytera PD685 UHF radios, delivering superior voice clarity and enhanced encryption allowing the client to communicate even in the harshest of winds and solving their audio performance issues.

The client also purchased 5 Hytera PD715EX radios for the fire teams on board, providing them with GPS, emergency mode and meticulous encapsulation allowing them to communicate even if a fire occurred.