Two Way Radios for Managing Events
Events come in many forms, large and small: corporate events such as conferences, trade shows or product launches; sporting or concert events at organised venues, charity events and community-based events. They all have at least one thing in common and that's the need to be organised, to coordinate effectively and ensure the safe conduct of the event and everyone involved with it.
That's why so many event organisers hire a two way radio system. Easy-to-use, low-cost and incredibly effective, it's the number one way to reduce your event headaches and ensure its success.
See how we helped an event at the Macron Stadium in Bolton
Our case study reveals how we helped a customer set up a two way radio system for their fundraising event at a stadium in Bolton.
1

The Customer

Muslim Community Events is a voluntary, non-profit organisation that runs community and charity events across the UK. Their aim is to unite and inspire communities both locally and nationally.

MCE say that their Bolton Family Fun Weekend, held at the Macron Stadium in Bolton, which is home to the Bolton Wanderers Football Club, was the UK's biggest family weekend in aid of hunger. The event had over 100 stalls and had attractions including go-karts, a Formula 1 simulator, animal shows and more.

The organisation needed lightweight two way radios to help run this event.
2

The Problem

On-site radio coverage was required around the Macron Stadium, mainly outdoors, so good radio coverage was an important factor.

In previous events of this nature, Muslim Community Events had used analogue radios, but these hadn't given them the best coverage, so they were looking for a better experience this time. The key features they wanted were:
A lightweight, compact radio that can easily be carried around
Excellent audio quality so messages are clear
Extended battery life so the radio can be used all day
3

The Solution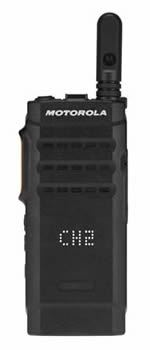 The problems Muslim Community Events were having with their older analogue radios could be solved by using newer digital radios.
The main benefits of using digital radios for stadium events are:
Better signal coverage
Better audio quality
Less background noise
Improved features
A good range of built-in safety and emergency features
Having carefully assessed their needs, DCS 2 Way Radio supplied MCE with 12 x SL1600 digital radios with earpieces for the event. This model is a recent addition to the Mototrbo range and proving extremely popular, being both small and very robust.
4

The Result

DCS 2 Way Radio have had excellent feedback from the Muslim Community Events and hopefully we will be providing radios to more of their upcoming events.

We offer voluntary and non-profit organisations up-to-date technology, impartial, expert advice and cost-effective radio hire packages. We'll take care of any Ofcom licensing requirements and even program your radios to the correct frequency for free.

You might also be interested in reading our case study for the upgrading of a security contractor's radio system at Manchester United's Old Trafford stadium.

Please call us on 0800 294 7766 or submit an enquiry.