Radio Systems for Retailers & Shopping Centres
Solutions for two way radio communications in busy UK shopping centres
1

The Customer

Charter Walk Shopping Centre, situated in the heart of Burnley town centre in Lancashire, has over 85 stores, and incorporates food outlets, facilities and parking. The safety and security of both shoppers and employees is therefore a top priority for its management team, but ensuring the smooth operation of the Centre's day-to-day logistics also presents a range of challenges.

Instant and efficient communication between multiple teams across this large site is essential.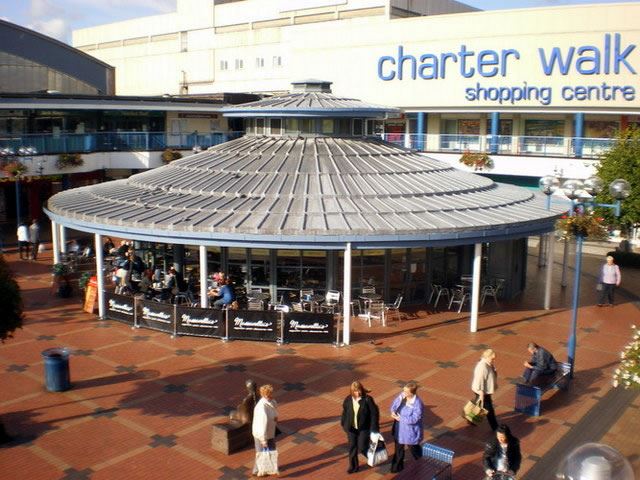 2

The Problem

The Shopping Centre was using an old Icom analogue radio system that was not working in certain areas; the radios kept crackling and transmissions were not clear. They needed to improve coverage and increase the number of channels/groups being used.

They also wanted key staff to have the ability to individually call members of staff for one-to-one private conversations. The radios needed to be able to notify team leaders of emergency health and safety situations.
3

The Solution

DCS 2 Way Radio recommended that Charter Walk Shopping Centre replace their analogue radio system with a digital radio system to provide clearer communication.

Installing a Hytera repeater base station would not only increase the area of coverage but due to the Pseudo Trunking feature, would increase the channels/groups without having to pay for additional radio infrastructure or Ofcom licenses.

We advised that a Hytera desk top base station be installed in the Security Department, capable of initiating one-to-one calls and more importantly, receiving emergency notifications.

Two different models of Hytera hand portable radios were proposed, with supervisors and managers being issued with the Hytera PD685 hand portable, a radio with a full keypad so that they could initiate one-to-one calls and also receive emergency alerts via the LCD screen.

The remaining personnel would be allocated the Hytera PD605, a slim, lightweight radio ideal for long shifts and for sending discreet emergency alerts to the security team and supervisors if required.
4

The Result

Zed Hamid is the Dual Services and Duty manager at Charter Walk Shopping Centre and he gave DCS 2 Way Radio this feedback:
"Here are just some of the reason I would highly recommend DCS.

The quality of the radios is brilliant! Especially in areas where our old analogue radio system failed in terms of reception and coverage.
The Hytera Radio we use for the Management Team comes with a screen so we are able to identify users and if it ever happened, misusers.
The Hytera Radio without the screens, which our teams use, are very reliable and the battery is fantastic!
The company itself – well! Their turnaround time for dealing with faults/replacements is brilliant! We've only had to use this service once since we've had our radios for around a year and that was down to a user error because the belt-clip broke during an incident… 48hrs later DCS sent us a new one.
The base station is very reliable as well, and the audio quality only of a high-standard.
I have worked in the security industry for around 16 years and this is by far one of the best radios yet. What can I say, can't fault them!

No issues at all really. A good company looking after our kit and a fantastic/reliable product for the end user. We even get a courtesy call from Darren every now and then just to make sure everything is ok, which is good service continuity and reassurance."
Contact us for help choosing the right radio system for your shopping centre or other retail environment.