Why the Motorola EVX-S24 is a Perfect Match for the Education Sector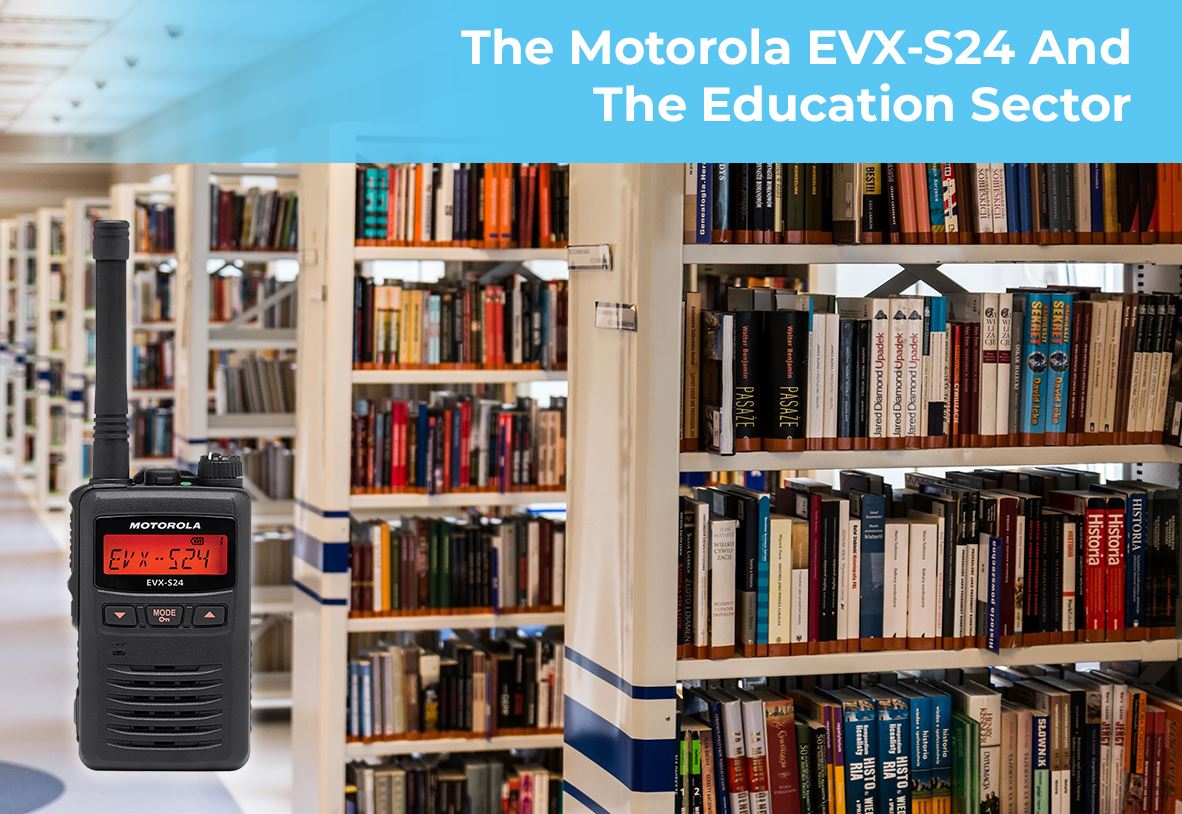 With the Education sector constantly being pressed to increase safety and communication it is no surprise we are starting to see walkie talkies within schools, college and universities. Two-way radios are a fantastic way to increase safety, communication, teamwork and efficiency within any education sector.
Choosing the correct walkie talkie for your school or college is imperative for getting the most out of your radio solution, luckily Motorola offers the perfect solution to meet all requirements and budgets.
The Motorola EVX-S24 Two Way Radio
This is the ideal radio for schools and colleges as it compact, discreet and lightweight, all while including a range of safety features, from a panic button and emergency call to group calls. With so many amazing features this radio is fantastic to use for fire drills, terrorist drills, playground fights and sports days. With the featured panic button, you can call for help discreetly if an issue was to occur. With so many fantastic features this is the ideal two-way radio for the educational sector to ensure communication and safety.
For more information about how two-way radios/walkie talkies could help support your school, college or university contact us on 0800 294 7766 or make an enquiry through our website.
Ends
Released On 29th Nov 2019
---