Link a Fire Alarm to Your Two Way Radio
R-LinX integrates with your fire alarm system for real-time notifications to key personnel via a two way radio
Faster Response Times for Fire Safety Officers, Maintenance Supervisors and Estates Managers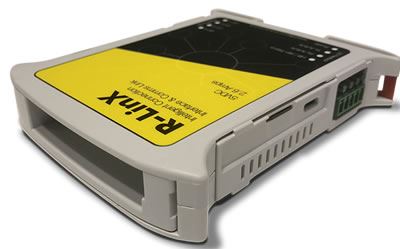 Business premises often have ventilation, central heating, air conditioning and ductwork that provides a way for flames and smoke to spread more quickly than a domestic building, so how efficient is the response to fire alarms in your organisation?
Food for thought: in the year ending September 2017, there were 346 fire-related fatalities in England, and 3,297 non-fatal casualties, according to Home Office statistics.
If you are responsible for responding to a fire alarm in your organisation, here is a scene you may be familiar with: the fire alarm is activated; you make your way to a fire panel to find out where the alarm has been triggered and from there to the location the alarm has been activated on site. You might actually pass the location of the alarm on your way to the alarm panel, without knowing it.
Precious minutes may have passed. If this was a real emergency situation, the delay could cost lives and cause appalling damage to your facility.
Fortunately, there is a way to improve your response time.
R-LinX – Fire Alarm Integration
Introducing R-LinX: The clever little alarm handler that integrates with your Motorola two-way radio to send you instant fire alerts, with critical information that enables you to respond quickly. Our 40-second video gives you an idea of its usefulness.
Make Informed Decisions in a Fraction of the Time
The R-LinX alarm handler sends alarm notifications to key personnel via two way radios with LCD displays, to mobile phones or email, advising them where the alarm is located and how critical it is. Informed decisions can now be made in a fraction of the time.
Advantages:
Critical information at your fingertips
Never miss an alert
Build your own alert strategy
Quickly discover false alarms
Installed with minimum disruption
Peace of mind for you and your workers
Installation is straightforward
Works with all your essential alarm systems
R-LinX also integrates easily with other alarm systems, sending real-time alerts via your two way radio so you can manage incidents quickly and improve safety.
Intruder alarm systems
Building management systems (controlling and monitoring a building's mechanical and electrical equipment such as ventilation, lighting, power systems etc.)
Access systems – control and monitor gates, barriers and doors
Current compatible alarm systems are: Kentec, Honeywell Galaxy, Honeywell Notifier, Advanced MxPro, Protec, Gent and Preussag alarm systems.
Read the R-LinX overview brochure for more information.
Recommended Models of Hand Portable Radios:
We recommend the following hand portable radios for integration with R-LinX, all of which can be obtained for you by DCS 2 Way Radio:
Motorola DP3661e Compact Hand Portable Radios
Motorola DP4600/4601e Hand Portable Radios
Motorola DP4800/4801e Hand Portable Radios
Motorola SL4000/4010e Hand Portable Radios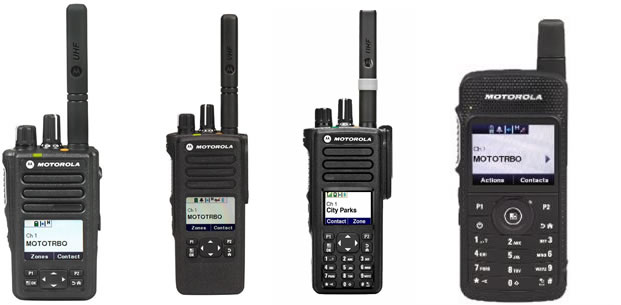 DCS 2 Way Radio provides a full R-LinX installation service and support. Interested? Call DCS 2 Way Radio on 0800 294 7766 for full details.

Released On 7th Jun 2018
---