Two Way Radio Systems for Security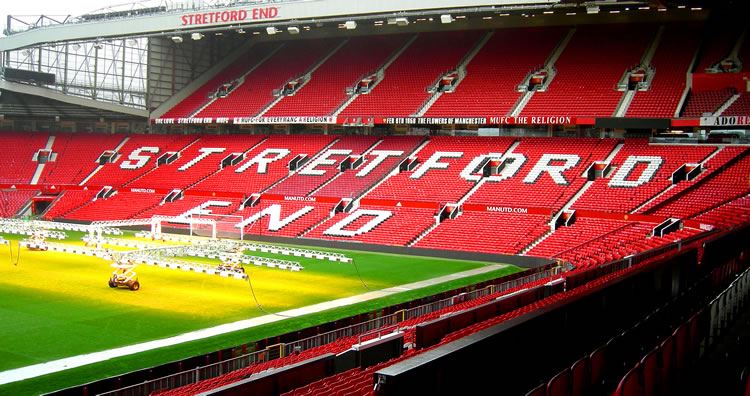 Security personnel play a vital role in many areas of our day-to-day lives, from heavily-frequented places like sports stadia, shopping centres and airports to less busy areas such as office complexes or night-time guard patrols.
Whatever the security officer's role in protecting people, places and property from threat, it's extremely likely these days that a two way radio system is an essential part of their job.
Our case study looks at the impact when DCS 2 Way Radio upgraded the radio system for the security contractor at one of the UK's most famous stadia.
The Customer
Controlled Solutions Group provides security and guarding solutions, nationally accredited security management and personnel, CCTV management and mobile patrols. They are the security and stewarding contractor and Manchester United Football Club at its Old Trafford stadium.
The Problem
Controlled Solutions were using an old analogue system using Motorola GP340 hand portable radios. This system was no longer providing the support needed.
The main issues were:
reliability due to the age of the radios
coverage blackspots around the stadium
lack of features on radios limited control and flexibility
The Solution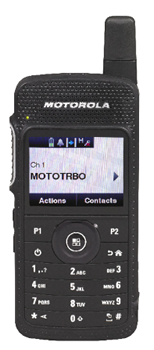 After a thorough consultation to ascertain their needs, we upgraded Controlled Solutions to a Motorola digital radio system. Two different models of hand portable radio were recommended, depending on the role of the user.
We supplied management personnel with four Motorola SL4000e display handheld radios, which provide individual calling, text messaging, Bluetooth compatibility and group call functionality. The SL4000e Series is slim and lightweight, ideally suited to the manager who needs complete control and connectivity.
We provided the rest of the security and stewarding teams with 136 Motorola DP4400e UHF non-display radios, complete with chargers and audio accessories. The DP4400e radio is ideal for security at outdoor events, as it's rugged and has an IP rating of 67, making it ideal for use in all weather conditions.
The Result
Controlled Solutions' new radio system helps them work more productively and smarter, with reliable handsets, longer battery life, enhanced audio quality and no coverage black-spots.
Contact us for more information about radio systems for security professionals, anywhere in the UK.