Two Way Radio Hire
For two way radio hire in Liverpool, Manchester and the North West of England, contact us on 0800 294 7766.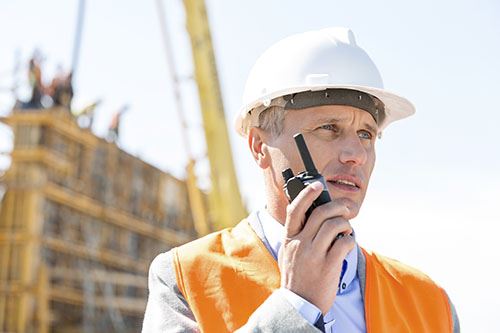 If you're looking to hire two way radios on a long or short-term basis, you can rely on the DCS 2 Way Radio team to provide cutting edge business communications. Our professionalism and technological expertise revolutionises the way people talk to one another remotely and on-site.
We have a wide range of experience providing two-way radio equipment including community and sporting events, schools and hospitals.
Customer satisfaction is our chief priority and we pride ourselves on providing a friendly service.
In order to achieve this, we offer the following:
Up-to-date technology
Digital radio equipment hire
Impartial advice
Optional site surveys
Attractive rates
Both long term and short term hire agreements
A centralised account management service
The hire package
Typical hire packages comprise the following:
Radio equipment with eco-friendly re-chargeable batteries
A compatible charging device
A carry case or belt clip for enhanced portability
Licensing (if appropriate)
A completely free consultancy service
We can programme your radios to an individual frequency at your request as long as you provide us with an active license from Ofcom.
The coverage
It's important to get the right level of coverage for your two-way radio equipment. Our free consultancy is all about determining your precise needs so that we can deliver the technology to meet them.
We run our own dedicated radio networks in order to tailor our services to our customers' needs. These networks provide radio coverage over a 40 mile radius and our representatives are always on hand to speak to you in more detail about your requirements in this area.
The equipment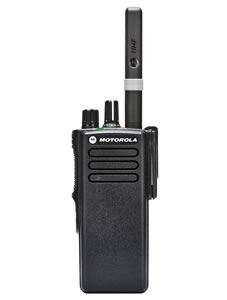 Of course, it's not all about coverage, it's also about performance. We are experts in radio technology, so you can depend on our team to offer professional advice on the best kit for you. We only use radio equipment that meets our great expectations in audio quality and usability such as the Motorola SL1600 and DP4400.
It's an inconvenient truth that a number of companies try to cut costs by using low quality equipment, which inevitably undermines their customers' experience of two-way radio networks. This is precisely the sort of thing we aim to avoid by offering high performance equipment that does justice to the customer and to the technology itself.
Don't hesitate to contact us to learn more about our radio coverage and equipment. We'll be happy to advise you on the most capable and cost-effective rental solutions available.
The licensing
Most of our customers don't need to procure an Ofcom licence of their own. This is because our licence is good for any of the equipment hired from DCS 2 Way Radio Ltd.
However, you will need to provide us with an up-to-date copy of your Ofcom license if you intend to program your hire kit to your own frequency – a service that we carry out for free.
If you have any questions, speak to us on 0800 294 7766 for more information