Business Vehicle Tracking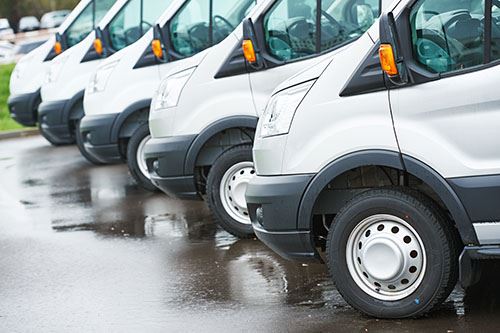 Live vehicle tracking, at its simplest, is a means to locate your company's vehicles in real time and report on their historical activity. However, the main benefit of our business vehicle tracking system lies in its ability to answer critical questions, instantly!
How far away is my driver from their delivery?
How many hours of overtime have actually been worked this month?
Which driver is the nearest to that collection?
How can we be sure that our company's commercial vehicles are not being used out of working hours?
All of these questions can be instantly answered by using our internet-based, live commercial vehicle tracking system. Our system is designed to gather the information that is critical to you and deliver it in an easy-to-understand format, so you can take actions quickly and effortlessly.
Tracking information on your commercial vehicles is gathered minute by minute, 24 hours a day, and can be viewed live or retrieved later with just a few simple clicks.
Why DCS 2 Way Radio?
Our sister company, Track King Ltd, was set up to provide the best possible commercial and fleet vehicle tracking solutions to businesses across the UK - all based on their individual requirements. We provide award-winning vehicle tracking from the very best manufacturers across the whole market.
We realise that customers want the very best product, but they want it at the right price without the risk of committing themselves to long contracts. This is why our offer is simple; we provide our customers with market-leading live tracking solutions, fully supported for a fixed cost of £3.96 per week per vehicle.
What do you get from us?
Our system will provide you with the following features and benefits.
Award winning live vehicle tracking for your business vehicles and commercial fleets
12-month contract with zero up-front costs
The first 3-months are free of charge so you only pay for 9 months (first invoice at month 4)
Full on-site warranty for the full term you have the tracking
Real time tracking with multiple users
Smartphone app for live tracking whilst remote from your PC (iPhone & Android)
Reporting updated every 60 seconds
6-months of historical data
Full control of configuration & set up
Tailored daily e-mail reports (as often as you set)
Geofencing alerts (set boundaries so that if vehicles are taken out of specific areas or used out of hours you will be alerted
Fleet management organiser
Speeding and driver behaviour including acceleration, breaking reports (essential for cost saving, company brand security & vehicle maintenance)
All this for £3.96 per vehicle per week plus VAT
Call the Track King today on 0808 126 15 16 for more information